(did I say Kudzu? I meant geraniums)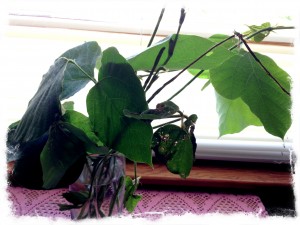 When I think of heading south,
my interests change their venue.
I leave off thinking of my flowers
And I start thinking "Kudzu!".
For years now I have sought the precious
plant with all its virtue.
To own a potted vine so specious
or topiary statue.
Each year I gently excavate
to transport and replant it.
Up here it won't proliferate,
it simply would get frost-bit.
For such a plant that's covered so,
it won't survive my efforts.
Each year I get it home and -oh
The lovely vine it subverts.
I know I'll try again because
My hope it springs infernal.
So wish me well and pray it does
Live long and prosper, vernal.
I do not hold out too much hope
But that has never stopped me.
I know that I must look the dope
when digging -I'm not touchy.
This vine that I must have someday,
Potted Kudzu of my dreams:
A different propagation way
like seeds, or other means (?).
Now I shall leave off this my ballad
Of enchanting Kudzu.
It likely would be good in salad
…but not at all in Haiku…
(DNR employees need not read any of this)