Ok I realize it wasn't suddenly in real time, but when you look here, we go from getting shorter pretty quickly, to now it is 6:17pm  and still pretty light out.  Miraculous really.  A lot of happenings between then and now, but also a lot of being sick.  I don't like excuses though and really it is only myself that misses posts here.

 Actually, what I really miss, is the stream of events that brings a thought to a series of thoughts, to writing them down until I like it, to posting it on something permanent.  It's been falling flat on the writing them down part.  I hope any who stumble on this will forgive me for that bit of self-centeredness (the thing I just said).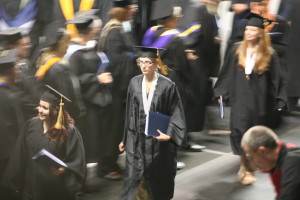 Kim is big in the news here at our house.  She is sorting and making lists, sewing dresses for her uniform and generally vacillating between being excited and nervous.  It will be her first time moving from home for longer than a few months and that is scary for her.  And we will miss her (!)  But we want our children to have good,normal, happy lives and this was an event that was an answer to specific prayer.  Well, that and she passed her boards (nursing test). Go Kim!    Mountain View in Aroda, VA will soon have a new nurse.
The snow in the yard is almost gone.  The snow on the nearby ski hills is not almost gone.  Yet it gets a dull sheen to it that indicates spring is near.  It seemed like a brief winter.  Late in coming, early in leaving.  Perhaps I will retract that in March.  Some of our worst snow storms happen in March.
Jonathan is at Bible School and loving it.  He wants me to bring his unicycle :-0 .  The Trumpeter Swans are migrating again, and we plug along each day doing all the needful things.  And I am realizing that I got as far on "the stream of events", as writing them down.  I'll probably also even get it on my site (such as it is).  But clever has taken a vacation.  I hope it returns in my lifetime.
As always,