Today was a partial eclipse. No doubt anyone knows this about today. Here are a few pictures.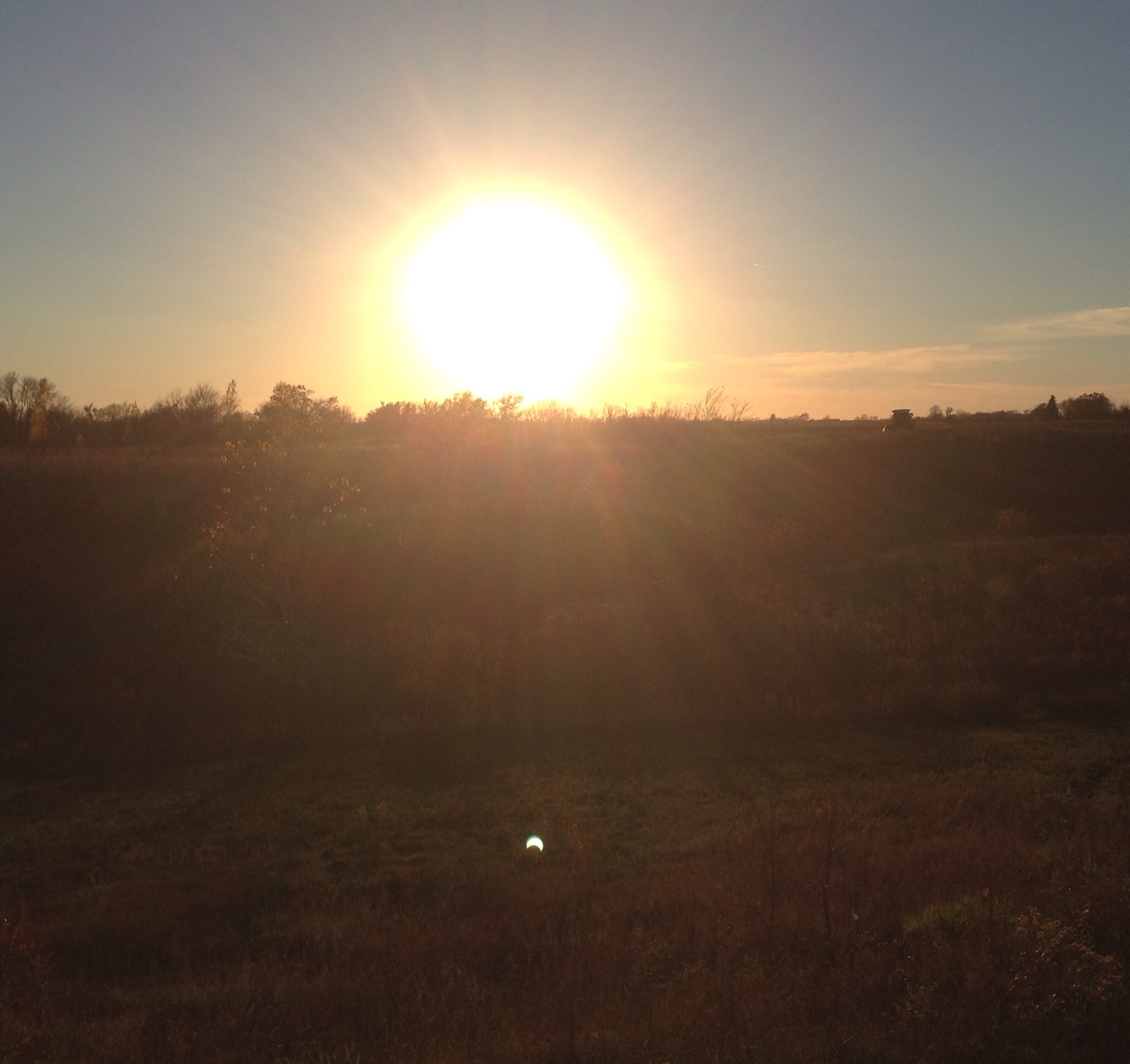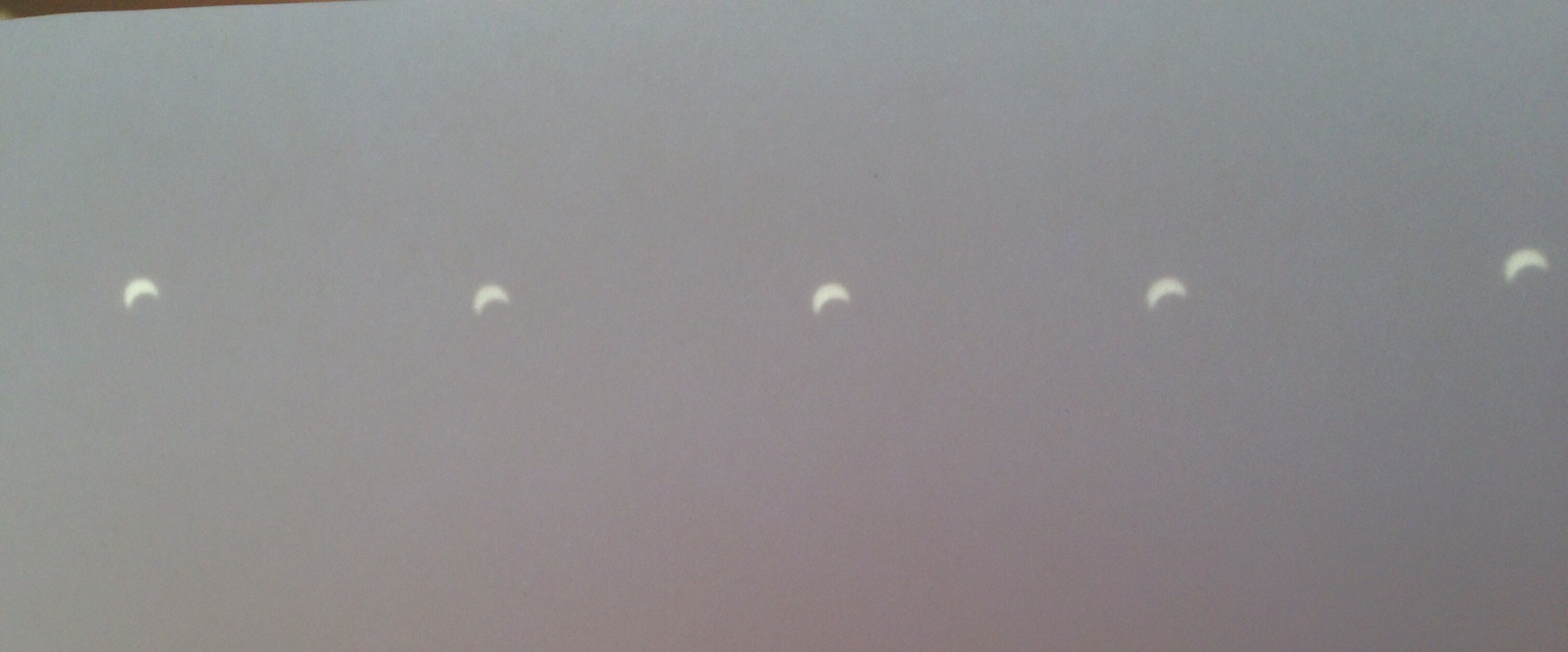 The first one looks round enough, until you notice the tiny moon shaped reflection that looks like it's on the ground. That is the real shape at the time of this photo. The second photo was done by the usual solar eclipse observation way – pin holes reflecting onto paper.
Perhaps I'll have more thoughts another day.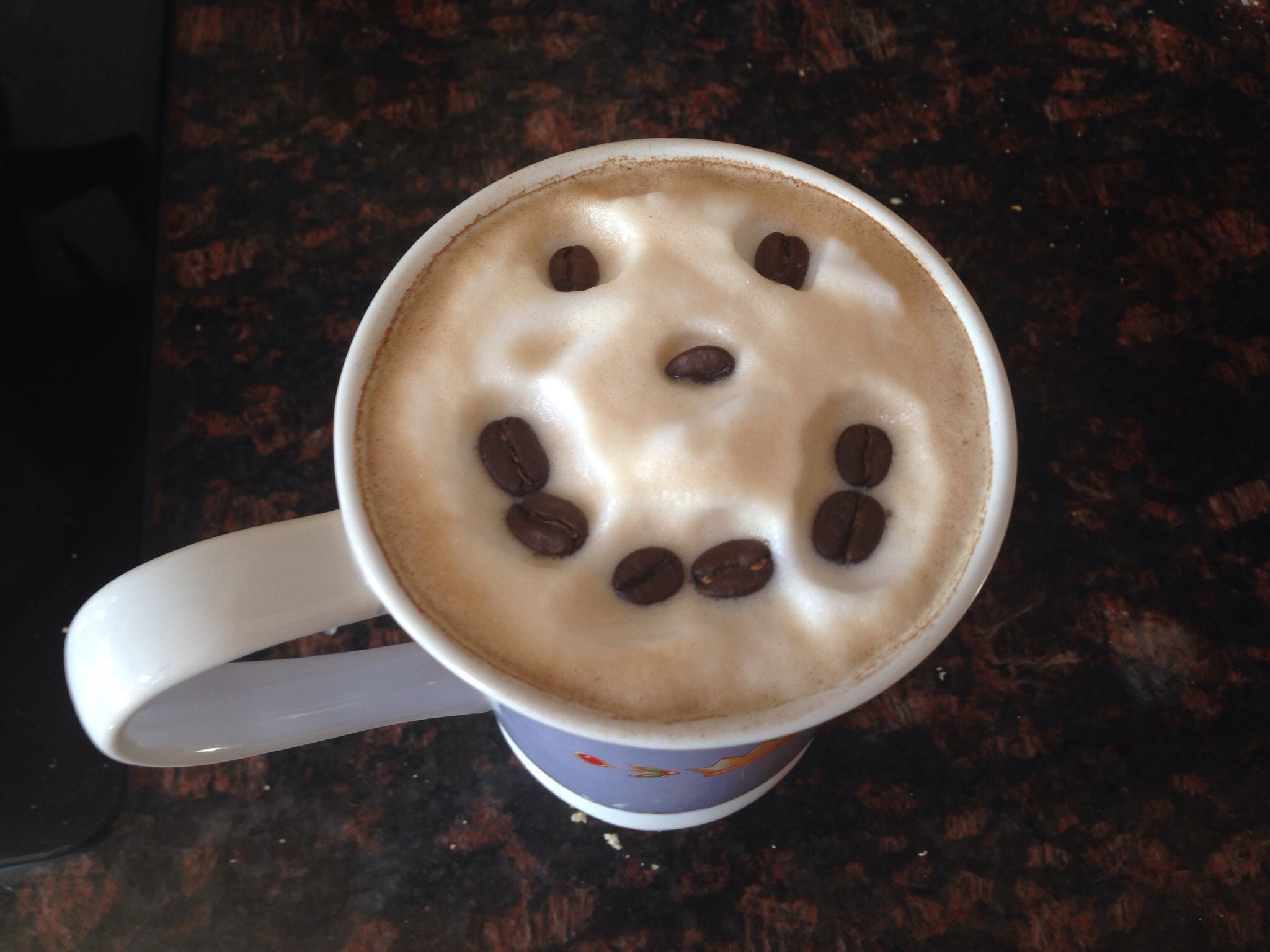 This is what my children do for me when I have a "quiet" day. It's a cozy existence.